180° Rotation
The special design of the magnetic ring makes the charging method more flexible. After connecting the phone, you can also rotate 180 degrees to adjust different angles. You will no longer feel trapped by the charging line when you watch videos or play games. Its length is 1.8m which is long enough for daily use.

Multi-Device Charging
One wire can be used as three wires. It is equipped with three small connectors of different specifications, which subvert the design of the traditional multi-function charging cable. When not in use, keep the charging head on the phone, and also function as a dust plug to better protect your phone.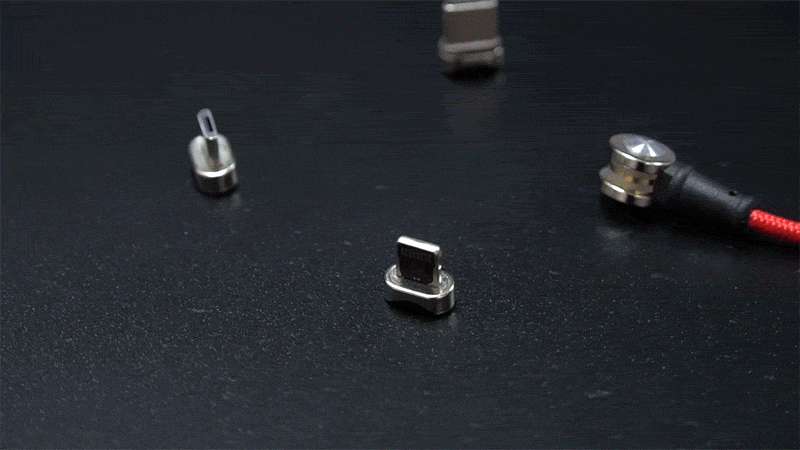 It also charges multiple devices simultaneously by rotating and adjusting to a right angle. Save space and save you time.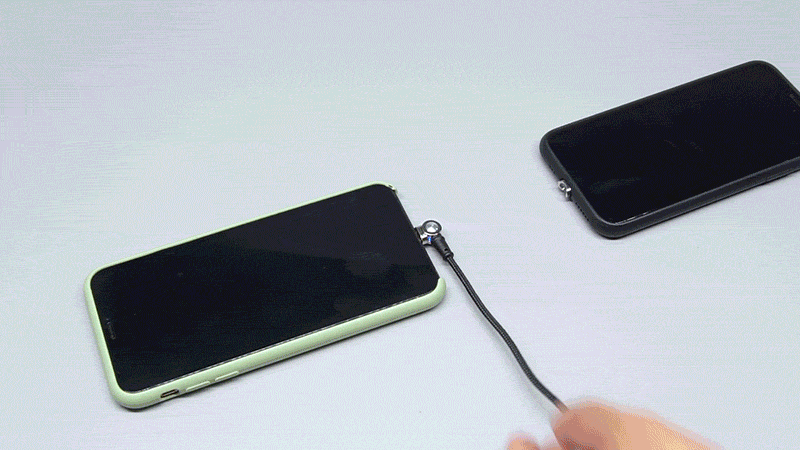 Fast Magnetic Coupling
Is your phone's charging port excessively worn out due to the frequent insertion and removal of the charging cable? Attach the portable connection head to your device to save time and protect the cable. Simply connect the charging cable to quickly pair and start charging immediately. Eliminate the trouble of plugging and unplugging the charging cable and better protect the charging port.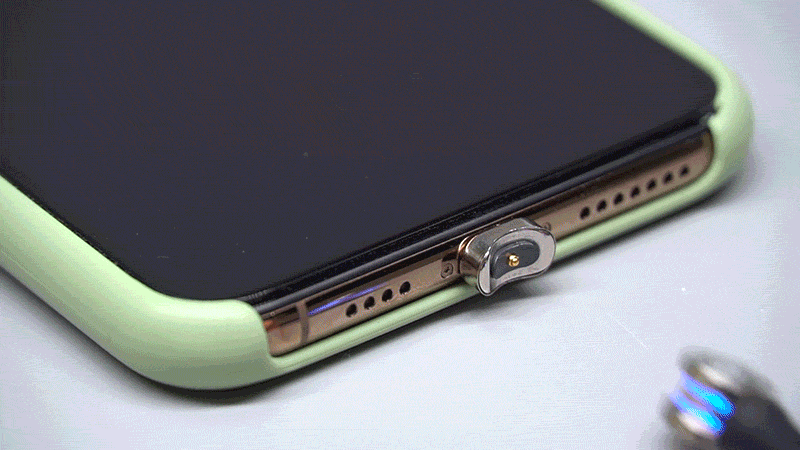 Connecting the charger to the phone has never been easier. Rather you are driving or occupied by a task, just move the charging cable near the connection head and it will magnetically attach. Connect your charging cable to your phone in a fast manner, making your life more convenient.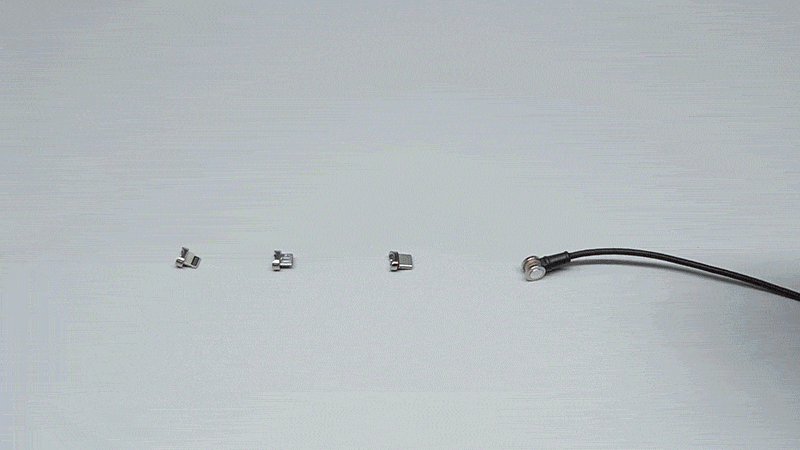 No Fall Design
The strong magnetic force makes the connection between the charging head and the charging cable more firm, that is, the charging cable can hang up the mobile phone without disconnection. It also ensures the charging stability and protects the mobile phone battery.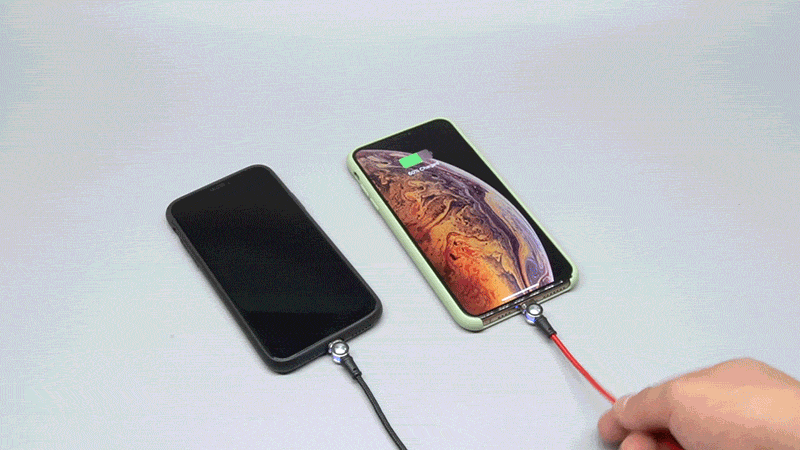 Night Light
You don't have to look for a charging cable at night or spend time connecting to the phone's charging port. The unique LED design, the faint little indicator light is enough to help you quickly find the paired phone and charging cable. It's not only cool but also convenient.
Easy To Organize
The magnet can also be easily absorbed on the iron surface, making it easier for you to organize the charging cable, and you don't need to tie the charging cable after use.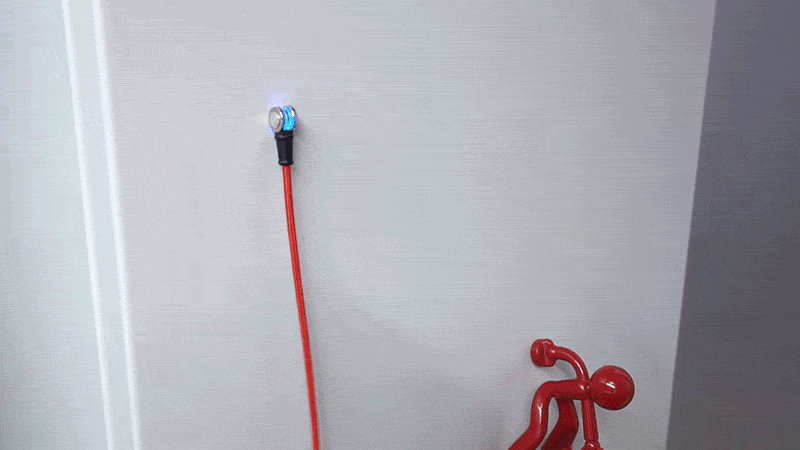 Most Durable Cable
The charging cable is made of nylon and is wear-resistant. The outer casing of the cable is designed to ensure internal wiring is always protected. The protective nature of the cable is durable and easy to use, while it is designed to protect against damages that may impact charging time.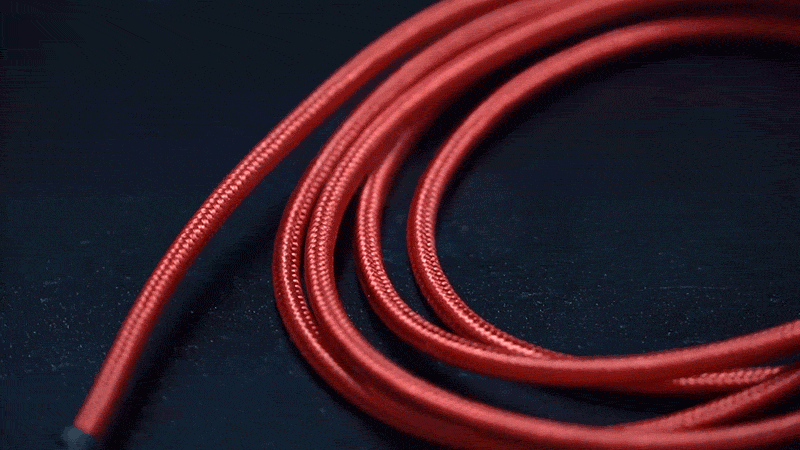 Colors